Model NO.: YX20-360

Working Material: Galvanized Sheet(Gi),Cold Roll Steel(CRC),Hot Roll

Thickness: 0.3-0.8mm

Yield Strength: 245-550MPa

Decoiler: Manual/Hydraulic for Options

Housing: H400 Beam

Side Wall Thickness: 18mm

Shaft: 75mm

Forming Station: 20

Cutter Material: Cr12MOV, Heat Treatment

Output: About 12-15meters Per Minute

Trademark: BMS

Origin: China (Mainland)

Model NO.: YX20-360

Working Material: Galvanized Sheet(Gi),Cold Roll Steel(CRC),Hot Roll

Thickness: 0.3-0.8mm

Yield Strength: 245-550MPa

Decoiler: Manual/Hydraulic for Options

Housing: H400 Beam

Side Wall Thickness: 18mm

Shaft: 75mm

Forming Station: 20

Cutter Material: Cr12MOV, Heat Treatment

Output: About 12-15meters Per Minute

Trademark: BMS

Origin: China (Mainland)

1.Main features of YX20-360 klip-lok roof panel machine

    The advantages of roof panel machine are as follows:
    1.Able to produce two different profiles.
    2.Save space,more convenient.
    3.Easy operation, low maintenance cost
    4.Stable and durable

2.Detailed Images of YX20-360 klip-lok roof panel forming machine

    Machine Parts
        1) YX20-360 klip-lok roof panel machine electronic control cabinet 
        Brand: BMS    Original: China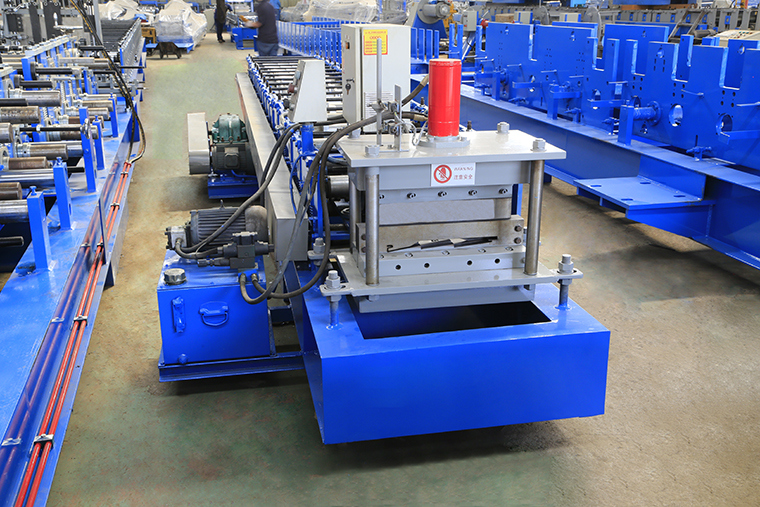 2) YX20-360 klip-lok roof panel machine rollers 
        Brand: BMS    Original: China
        Rollers manufactured from high quality 45# steel , CNC lathes, Heat Treatment.
        with black treatment or Hard-Chrome Coating for options. 
        With feeding material guide, body framemade from 400# H type steel by welding
 


3) YX20-360 klip-lok roof panel machine post cutter 
        Brand: BMS    Original: China
        Made by high quality mold steel Cr12 with heat treatment
        Cutter frame made from high quality 20mm steel plate by welding
        Hydraulic motor:2.2KW, Hydraulic pressure range: 0-16Mpa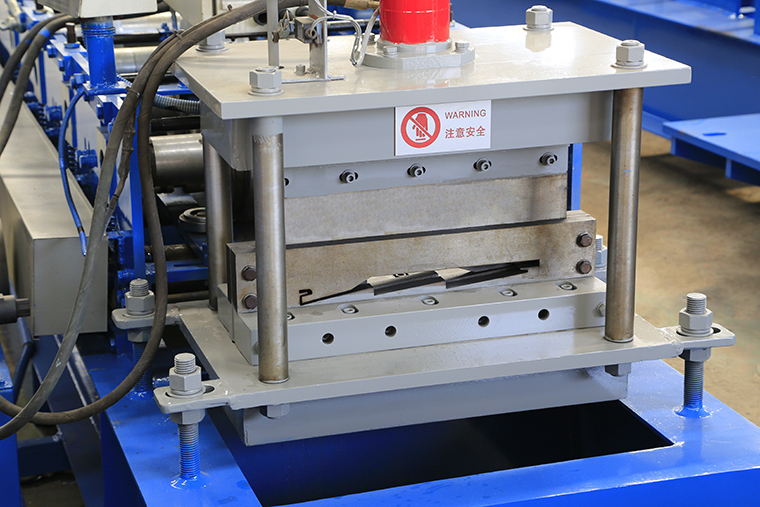 4) YX20-360 klip-lok roof panel machine feeding guide 
        Brand: BMS    Original: China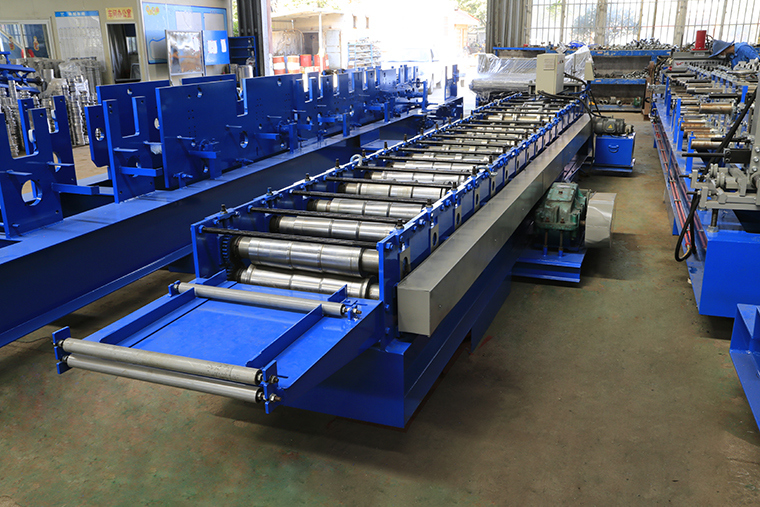 5) YX20-360 klip-lok roof panel machine decoiler 
        Brand: BMS    Original: China
        Manual Decoiler: one set
        Un-powered,manually control steel coil inner bore shrinkage and stop

        Max. feeding width: 1250mm, coil ID range 470mm±30mm
        Capacity: Max. 8 Ton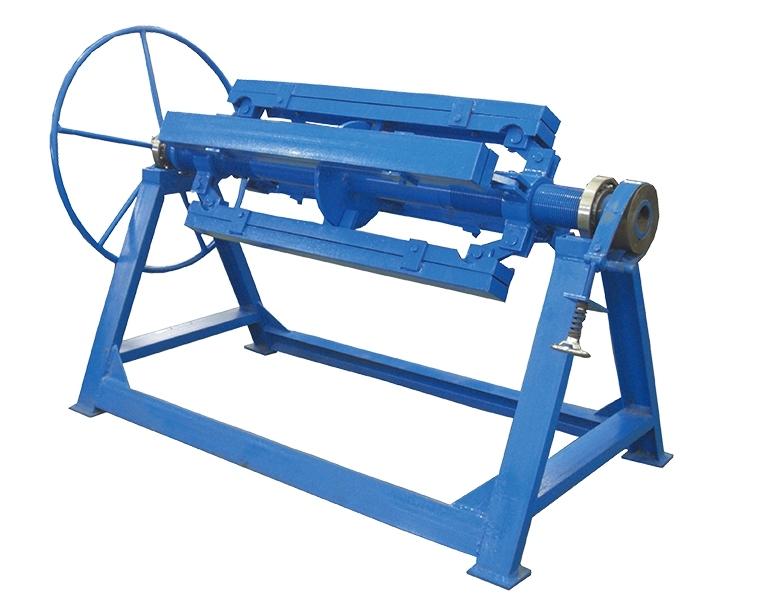 6) YX20-360 klip-lok roof panel machine exit rack
        Brand: BMS    Original: China
        Un-powered,one unit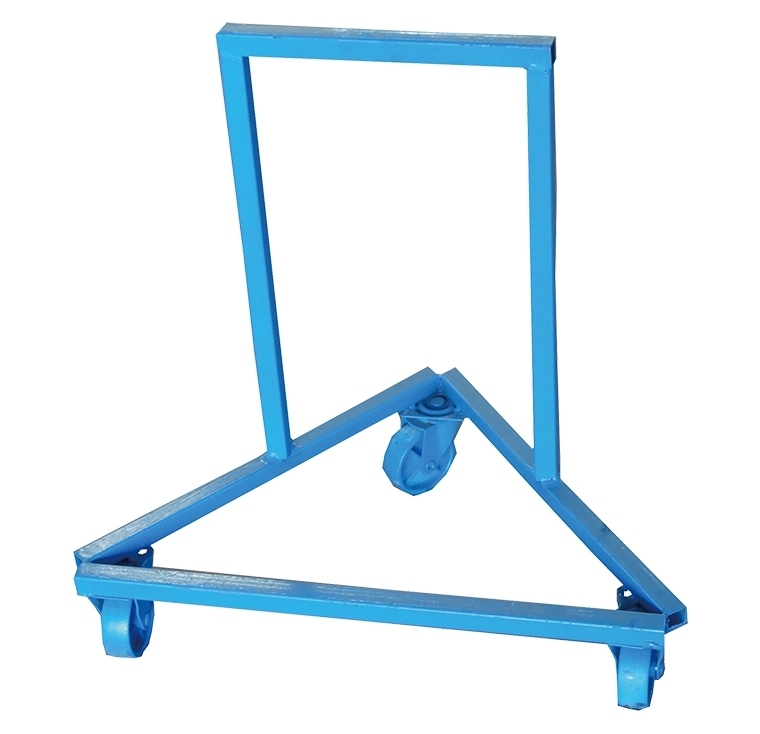 Other detailes of YX20-360 klip-lok roof panel machine 
 
Suitable for material with thickness 0.3-0.8mm
Shafts manufactured from 45#,Main shaft diameter=φ75mm,precision machined
Motor driving,Gear chain transmission,20 steps to form
Main motor=7.5KW , Frequency speed control. Forming speed approx.12-15m/min
 
PLC Control System (Touch screenbrand:German Schneider Electric/Taiwan WEINVIEW,
Inverter brand:Finland VOCAN/Taiwan DELTA/ALPHA,Encoder brand:Japan Koyo/OMRON)
 
Combined with: PLC, Inverter, TouchScreen, Encoder, etc
Cut-to-lengthtolerance≤±2 mm
Control Voltage 24V
User's manualin English
 
For the more detail see the video:
 
 
After-sale service of klip-lok roof panel machine
 
1. The warranty of YX20-360 klip-lok roof panel machine 
    is one year after the client receives the machine. 
    Within the one year, we will courier the replacement parts to the client free of charge.
2. We offer technical support for the entire life of our machines.
3. We can send our technicians to install and train the workers in the clients' factories with extra cost.

Terms of trade
1. Minimum order quantity (MOQ): 1 piece
2. Delivery time: about 30 workdays
3. Port of loading: port of Xiamen
4. Type of payment: by T/T or by L/C
5. Export: Australia, UK, Ireland, Mexico, Brazil ,Israel ,Dubai, Russia ,India, Taiwan, Singapore, 
    Malaysia ,Thailand,  Philippines, Myanmar ,Vietnam, South Africa, Mozambique, 
    Zambia, Zimbabwe, Nigeria, Egypt, Sudan, etc. 
 

1.Main features of YX20-360 klip-lok roof panel machine

    The advantages of roof panel machine are as follows:
    1.Able to produce two different profiles.
    2.Save space,more convenient.
    3.Easy operation, low maintenance cost
    4.Stable and durable

2.Detailed Images of YX20-360 klip-lok roof panel forming machine

    Machine Parts
        1) YX20-360 klip-lok roof panel machine electronic control cabinet 
        Brand: BMS    Original: China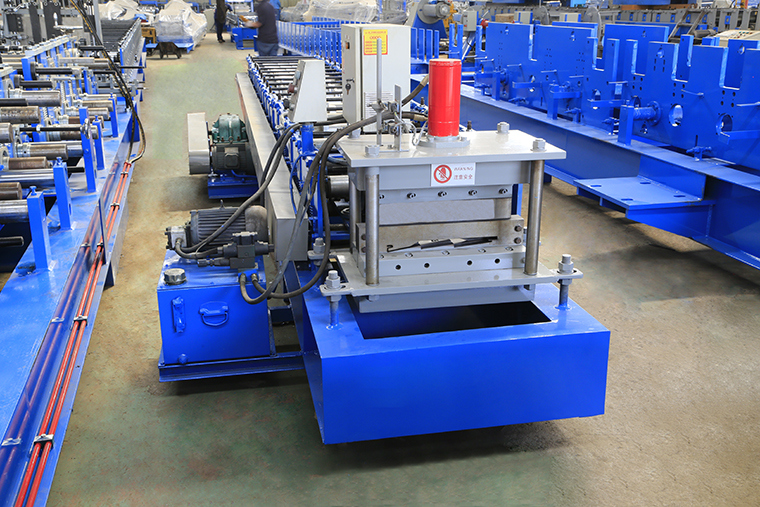 2) YX20-360 klip-lok roof panel machine rollers 
        Brand: BMS    Original: China
        Rollers manufactured from high quality 45# steel , CNC lathes, Heat Treatment.
        with black treatment or Hard-Chrome Coating for options. 
        With feeding material guide, body framemade from 400# H type steel by welding
 


3) YX20-360 klip-lok roof panel machine post cutter 
        Brand: BMS    Original: China
        Made by high quality mold steel Cr12 with heat treatment
        Cutter frame made from high quality 20mm steel plate by welding
        Hydraulic motor:2.2KW, Hydraulic pressure range: 0-16Mpa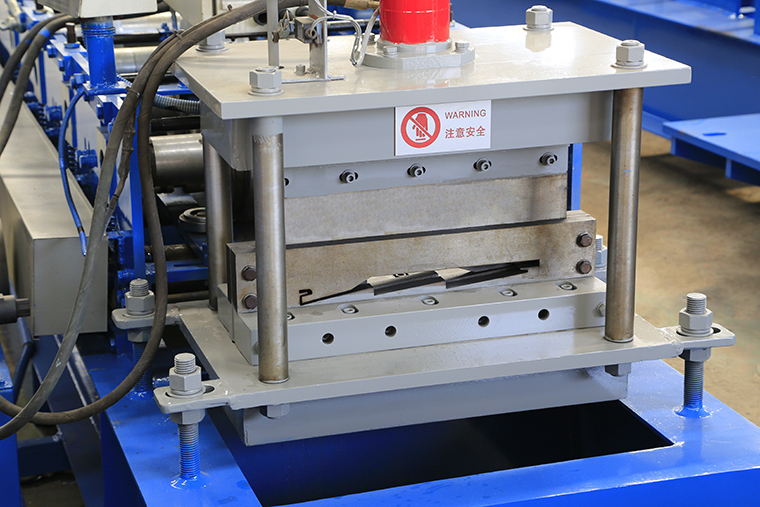 4) YX20-360 klip-lok roof panel machine feeding guide 
        Brand: BMS    Original: China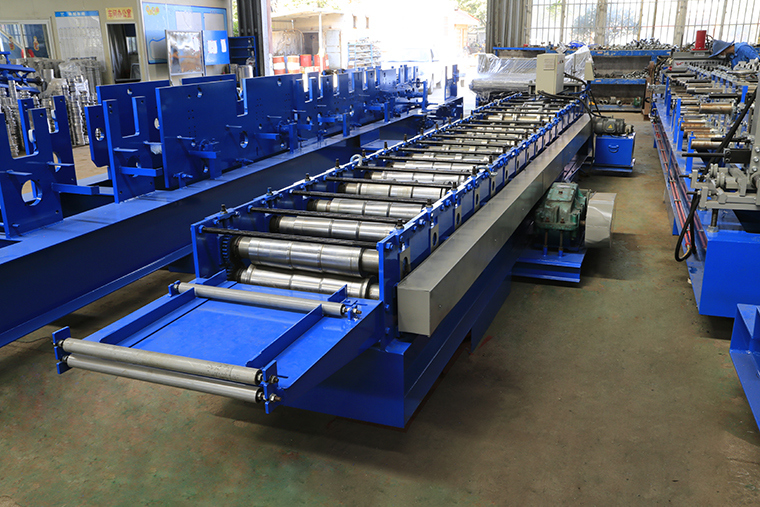 5) YX20-360 klip-lok roof panel machine decoiler 
        Brand: BMS    Original: China
        Manual Decoiler: one set
        Un-powered,manually control steel coil inner bore shrinkage and stop

        Max. feeding width: 1250mm, coil ID range 470mm±30mm
        Capacity: Max. 8 Ton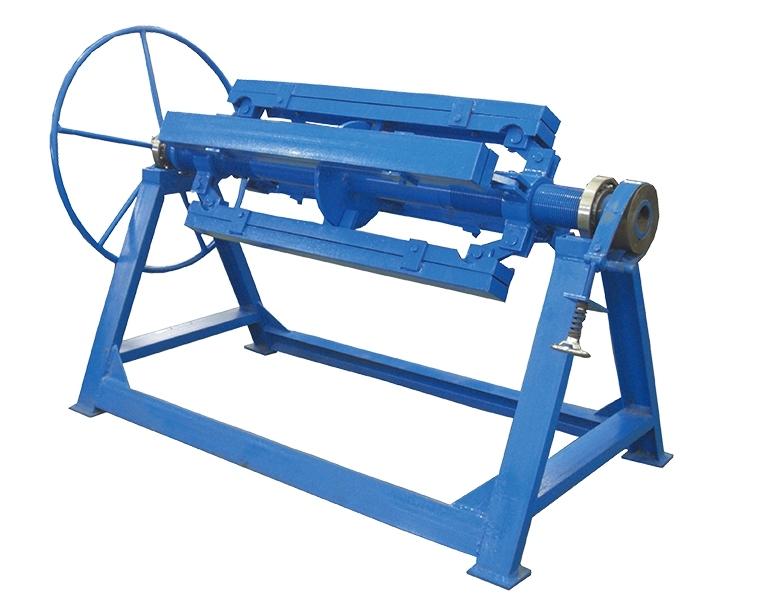 6) YX20-360 klip-lok roof panel machine exit rack
        Brand: BMS    Original: China
        Un-powered,one unit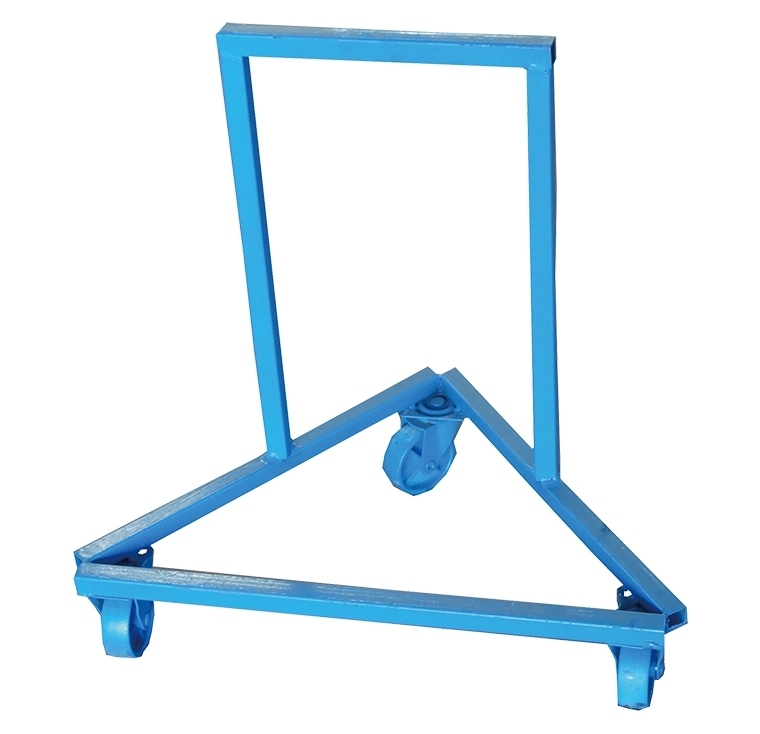 Other detailes of YX20-360 klip-lok roof panel machine 
 
Suitable for material with thickness 0.3-0.8mm
Shafts manufactured from 45#,Main shaft diameter=φ75mm,precision machined
Motor driving,Gear chain transmission,20 steps to form
Main motor=7.5KW , Frequency speed control. Forming speed approx.12-15m/min
 
PLC Control System (Touch screenbrand:German Schneider Electric/Taiwan WEINVIEW,
Inverter brand:Finland VOCAN/Taiwan DELTA/ALPHA,Encoder brand:Japan Koyo/OMRON)
 
Combined with: PLC, Inverter, TouchScreen, Encoder, etc
Cut-to-lengthtolerance≤±2 mm
Control Voltage 24V
User's manualin English
 
For the more detail see the video:
 
 
After-sale service of klip-lok roof panel machine
 
1. The warranty of YX20-360 klip-lok roof panel machine 
    is one year after the client receives the machine. 
    Within the one year, we will courier the replacement parts to the client free of charge.
2. We offer technical support for the entire life of our machines.
3. We can send our technicians to install and train the workers in the clients' factories with extra cost.

Terms of trade
1. Minimum order quantity (MOQ): 1 piece
2. Delivery time: about 30 workdays
3. Port of loading: port of Xiamen
4. Type of payment: by T/T or by L/C
5. Export: Australia, UK, Ireland, Mexico, Brazil ,Israel ,Dubai, Russia ,India, Taiwan, Singapore, 

Concrete Pile Pre-stressed/Tension Machine:

Tension Machine is a kind of feedthrough pre-tensioing. It is also called Spun Pile tension jack machine, Pole Tension Machine, prestressed tension machine etc. It is the neccesary equipment to produce Pre-stressed Concrete Spun Pile and prestressed concrete pole products. As the end of the tension rod is connected to the anchor with thread, it can be applied to various forged anchors, chilled iron anchor used for stayed-cable bridge and other similar anchors, as well as pre-tension pulling for pipes. In accordance with actual requirement.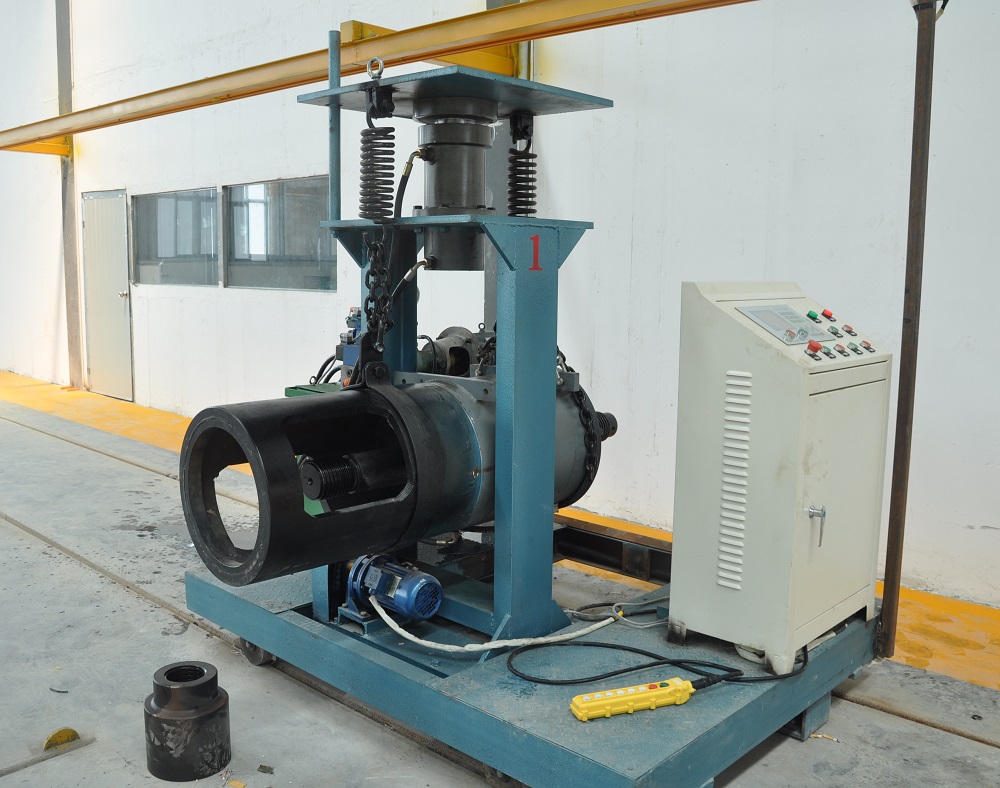 HH Tension Machine's advantages:

1. The large-screen LCD display.




2. Double control mechanism of touch screen and keyboard, high reliability.

3. Directly work after the input of tensioning data, and the oil cylinder will automatically complete the tensioning process to reduce uncertain factor of manual operations and improve the tensile quality.

4. Built-in SD card function, which can save the tensile data to the computer regularly, and check the record at any time.

5. With its own printer, it can print tensile data in working time, avoiding the tedious and unstable manual record and ensuring the traceability of tensegrity data is verified.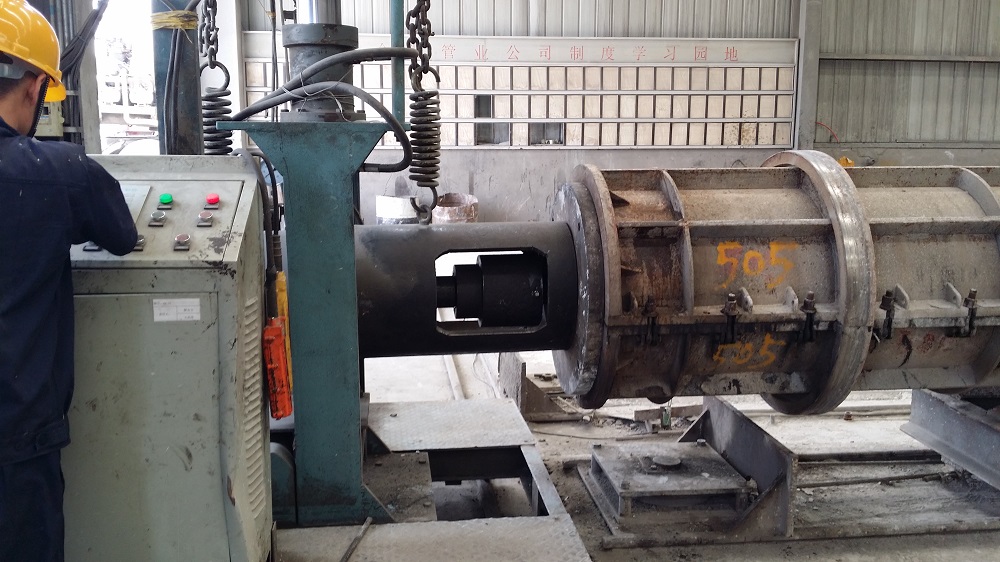 Technical Parameter:

1. Oil pump flow: 12L/min

2. Motor power: 7.5kw

3. Rated power: 31.5Kpa

4.Tension force: 2000KN

5. Tension stroke: 200mm

6. Programmable controller of automatic control system + input and output of analog data Color touch screen, USB interface output

7. Control voltage: 380V+24V

8. Accuracy of prestress control:±0.1Mpa

9. Data transmission rate is 100%

Main configuration:

Automatic tension control system, 300T jack, oil pump, lifting trolley, tensioning rod, tensioning head and supporting foot

If you have any questions, please contact with us. Welcome you can visit our Factory.For inqury,Please send mail directly to us.

Concrete Machine,Pre-Stressed Machine,Pre-Stressed Concrete Machine,Concrete Pre-Stressed Machine

Jiangsu Haiheng Building-Materials Machinery Co.,Ltd , https://www.jshaiheng.com