Recently, Jiangsu Jinshun Bolting Machinery Co., Ltd. successfully passed the 300KN Yongtai hydraulic winch, and the owner and ship design technicians of Chongqing Lugang Municipal Co., Ltd., who participated in the bench test, expressed their satisfaction with the overall quality and operating status of the winch. . At this point, Jinshun Anchor Machine has delivered 32 sets of marine anchoring machines, winches and winches in the first half of the year, achieving more than half of the time in advance and more than half of the tasks.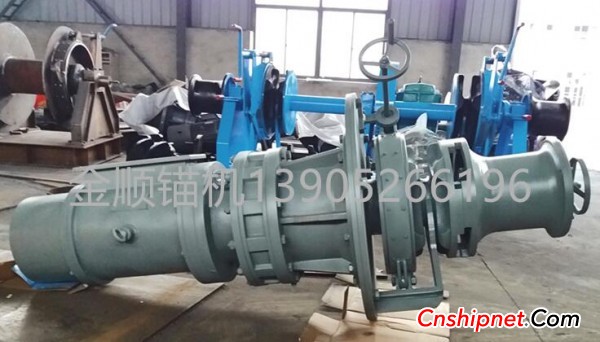 Since the beginning of this year, the sales department has seriously implemented the spirit of the company's 2016 annual work conference, and has made "live" a top priority. It is customer-oriented, comprehensively strengthens quality across the work, and fully implements the project leader system. We will comprehensively strengthen sales order processing, implement analytical and benchmarking foreign product activities in the design and manufacturing departments, and motivate employees to excel in processing and assembly processes, and provide high-quality deck machinery for customers.

In terms of quality leapfrogging, according to the internal delivery system, it is better to sacrifice speed, increase manufacturing hours, and resolutely guarantee quality. At the same time, the product appearance quality improvement project was carried out, starting from the details of sheet stakeout, assembly, welding, painting, etc., optimization of one process and one process, improvement of one component and one component. We have also strengthened the inspection and testing of outsourced parts, as the products are not used. Prevent input quality problems.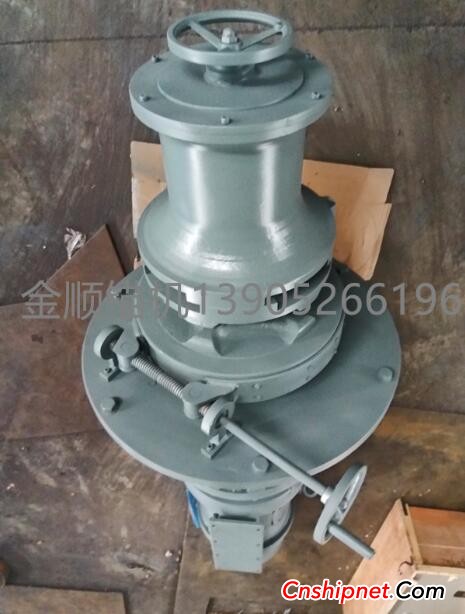 In terms of production management, the person in charge is selected according to the project, and the efficiency and level of production management are continuously improved. In the process of designing, unloading, machining, final assembly and adjustment of the 300KN hydraulic winch for Chongqing Lugang Municipal Co., Ltd., the whole process of the project team, all-round organization and coordination, strengthen quality management, strict process control, and Communicate timely with the shipowner shipyard to achieve customer satisfaction.

In terms of sales orders, Jinshun Anchor Machine paid special attention to the capture of early business information, focused on target customers, highlighted key points, took the initiative, and took orders for multi-ship windlass, winches and winches, and achieved gratifying results. At the same time, in May, it signed a deck machinery support framework agreement with a shipbuilding company of the Yangtze River Waterway Bureau to provide high-quality anchor mooring equipment for the waterway bureau system.

Heavenly rewards. After hard work, in the first half of the year, the customer satisfaction of Jinshun Windlass rose linearly, and the 32 sets of anchors, winches and winches manufactured were all successfully tested.

Roof sheet is generally used for cold rolled steel sheet, galvanized steel sheet, color steel sheet and other different types of thin steel sheet, the thickness is generally 0.15 to 1.2 mm, and then after rolling, cold bending, its section can be V-shaped, U-shaped, etc., the section can also be trapezoidal or similar waveform, profile roof sheet is also known as building profiled steel sheet or corrugated steel sheet for short. The quality of anti-corrosion coating directly affects the service life of roofing sheet because the original plate is very thin. In order to meet the requirements of processing and anti rust, the coated steel plate should be inspected according to relevant regulations. When roofing steel sheet is used as panel and wallboard of houses in industrial factories, the steel consumption per square meter is about 5-11kg under the condition of no insulation requirement. When insulation requirements are available, mineral wool boards, glass wool and foam plastics can be used as insulation materials. The composite floor made of metal roof tile and concrete can be used as load-bearing structure without wood formwork. At the same time, in order to strengthen the binding force between profiled steel plate and concrete, it is better to pre weld studs on steel plate or press two-way stiffeners.

Color Roof Sheet,Galvanized Roof Sheet,Metal Roof Tile,Profiled Roof Sheet,Corrugated Steel Sheet

Jinan Hengming Steel Co., Ltd , https://www.jnhengmingsteel.com