Recently, it was learned from FAW

Jiexi Xichai

that in 2016, Xichai sold 300,000 engines annually, an increase of 31% year-on-year. Among them, in the automotive market with 350 horsepower or more, the share of Aowei engines ranks first in the industry; the market share of CA6DM engines exceeds 60%, ranking first in the industry for four consecutive years.
FAW Xichai Aowei 11L Engine

In the face of severe market conditions, Xichai insisted on brand leadership and accelerated the supply chain's competitive advantages. It completed the construction of 61 L/M key procurement parts production lines for 35 suppliers represented by Bosch and Mahler. The construction of non-ferrous castings base has further enhanced the control of key resources. Through strengthening supplier access management and scientifically implementing supplier performance evaluation, the company will maintain a 3% to 5% annual increase in the number of new suppliers and integrate them, ensuring the continuous and stable development of the Xichai supply system. 60 homes.

At the same time, Xichai has intensified the supply chain informationization, and through the advanced industry in benchmarking, it has built up 42 function modules with potential supplier life cycle management, procurement planning collaboration, logistics coordination, financial coordination, and quality coordination. The comprehensive coordination capability between Xichai and its suppliers has been strengthened. In terms of quality control and control, Xichai has advanced the quality engineering line of reliability, fine engineering, and zero-kilometer quality maintenance work in an orderly manner, which has improved the core competition in the supply chain. force.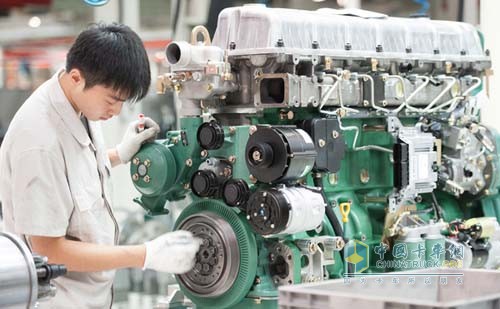 FAW Wuxi Diesel Engine

According to the management objectives and major tasks for 2017, Xie Chai proposed that "insist on brand leadership, focus on improving quality and efficiency, and focus on the growth of quality, efficiency, and efficiency of the supply chain," said Qian Hengrong, Secretary of the Party Committee and Director of FAW Jiefangxi Chai. System construction, advancement of quality improvement, promotion of resource implementation, promotion of cost improvement, advancement of cooperation and promotion, establishment of an industry-leading advantage supply chain, promotion of sustainable development of cooperative undertakings, and healthy development." Procurement work ideas and corresponding five key tasks.

Round face marking machine is in the original XY two-dimensional plane on the basis of the increase of dual-use Z axis fixture, can be in the circular surface, circular section, plane and other workpieces to mark. The circular surface marking machine is equipped with interlocking fixture control interface, which can realize automatic continuous printing.
round face marking machine software is powerful, you can mark the size, style, spacing and other free Settings, at the same time compatible with the market's various mainstream vector software file format (AutoCAD, CorelDraw, etc.).
In addition, the circular surface marking machine software built-in a variety of marking content modules and fonts, automatic printing date, serial number, VIN code, connected to the database printing, etc. Simulation display, can be directly on the screen to observe the marking process; Automatic memory set state, flow number; Automatically counts the number of printouts.
The two-dimensional part of the circular surface marking machine adopts the lifting column structure, and the head height can be adjusted freely. At the same time, the rotation device of the head part can be selected to set the Angle of the marking machine in the range of 360 degrees, which is more convenient for the marking of cone or irregular surface.

Round Face Marking Machine,Circular Surface Marking Machine,Programmable Electromagnetic Marking Machine,Stamp Perfect Machine

Jinan Luyue CNC Equipment Co., Ltd. , https://www.sdlycnc.com